Make a Tax Deductible Donation to STREB!
Donate by Mail
Make checks payable to STREB Inc. and mail to:
STREB@SLAM
51 North 1st Street
Brooklyn, NY 11249
Donate by Stock
To facilitate a stock or mutual fund transfer, ask your broker to send stocks to:
National Financial Services
DTC: 0226
Account #: NK2-064924
C/O STREB, INC.
Thank you for your support!
Government Supporters:
National Endowment for the Arts
New York State Council on the Arts
The City of New York (Mayor Bill de Blasio)
New York City Council (Speaker Melissa Mark-Viverito)
New York City Department of Cultural Affairs (Commissioner Tom Finkelpearl)
New York City Department of Youth Development
Office of the Brooklyn Borough President (Borough President Eric Adams)
City Council Member Stephen Levin
City Council Member Jimmy Van Bramer
Foundation/Corporate Supporters:
2wice Arts
Alice Lawrence Foundation, Inc.
American Music Center
ArtPlace
Asian Cultural Council
Blank Rome LLP
Bloomberg Philanthropies
Booth Ferris Foundation
Brookfield Financial Properties
Brooklyn Community Foundation
Citizens for Lentol
Clements & Sweet, LLP
Denham Wolf
Diller Scofidio & Renfro
Disney Theatrical Productions
Dodger Properties
Doris Duke Charitable Foundation
Dunch Arts
The Durst Organization
EMC Arts Innovation Lab for the Performing Arts (generously supported    by the Doris Duke Charitable Foundation)
Engaging Dance Audiences (administered by Dance/ USA & made possible with generous funding from the Doris Duke Charitable Foundation)
Fan Fox & Leslie R. Samuels Foundation
Frances and Jospeh Holtzman Foundation
Fund for the City of New York
Ghetto Film School
Gibson, Dunn & Crutcher, LLP
Good Works Foundation
Harkness Foundation for Dance
Howard Gilman Foundation
Hudson Scenic Studio
Hyde & Watson Foundation
James Robison Foundation
Jeffrey Richards Associates
Jerome Foundation
Lambent Foundation
Level Four Business Management
MAP Fund (a program of Creative Capital supported by the Doris Duke Charitable Foundation & the Rockefeller Foundation)
Andrew W. Mellon Foundation
Mertz Gilmore Foundation
Mid Atlantic Arts Foundation through USArtists International
M&T Charitable Foundation
New England Foundation for the Arts National Dance Project (with funding from the Doris Duke Charitable Foundation)
The New York Community Trust – LuEsther T. Mertz Advised Fund
New York Community Trust's Program for Performing Arts Groups
New York Restoration Project
Publicor
R.A. Cohen and Associates, Inc
Rockefeller Foundation's New York City Cultural Innovation Fund
Robert Rauschenberg Foundation
Rose Brand
Emma A. Sheafer Charitable Trust
Select Equity Group
Select Equity Group Foundation
SHoP Architects
Signature Bank
Silman
Snohetta P.C.
Steiner Studios
Steptoe & Johnson
Surdna Foundation
Total Structural Concepts, Inc.
VTDance
Walentas Foundation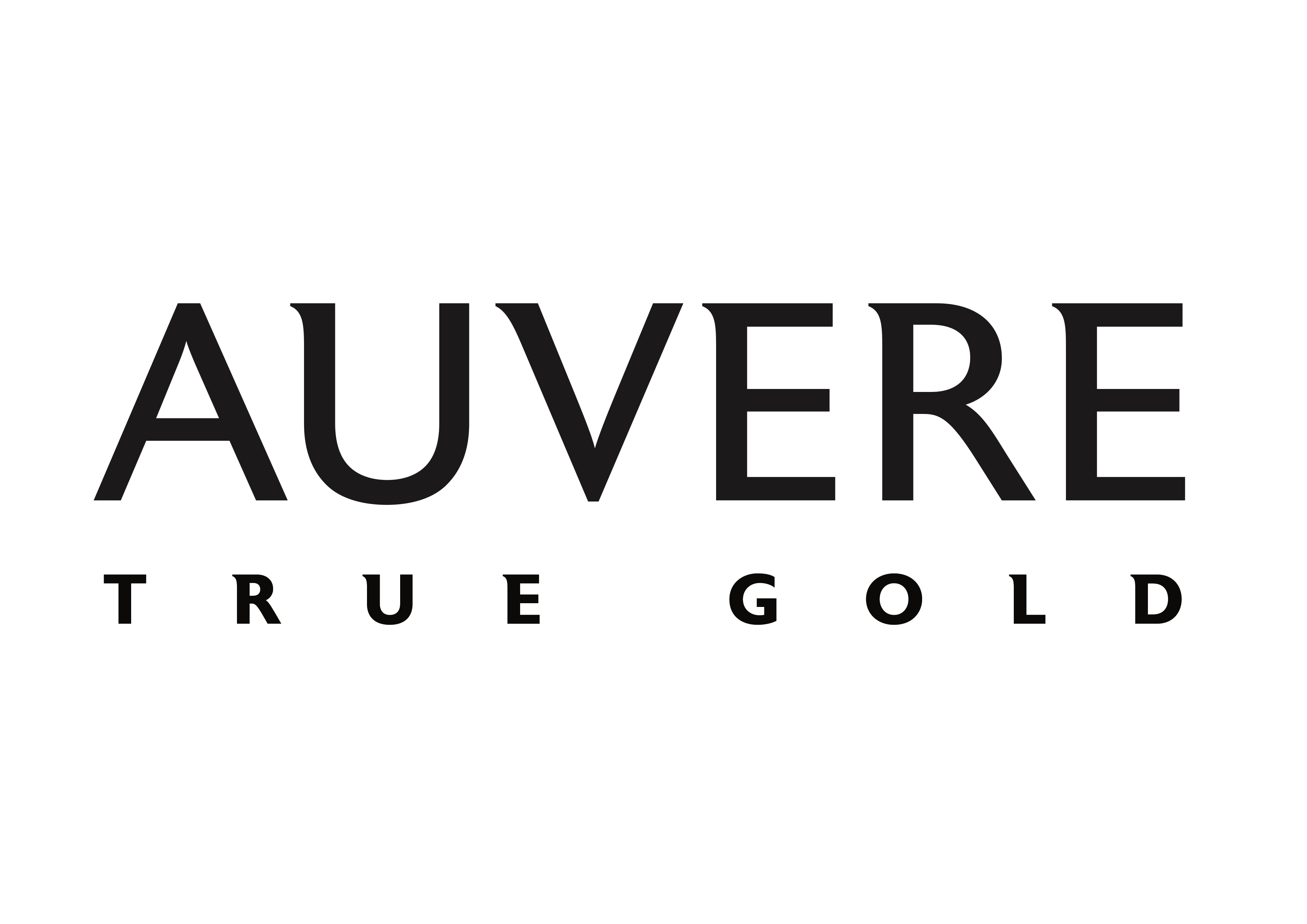 Individual Supporters:
Susan Allee
Dan Allen
Laura Allen
Kurt Andersen
Eric Anderson
Deborah Antoine
Ajathoniki Antoniou
Cristina Arguedas and Carole Migden
Alberta Arthurs
Elizabeth Atkin
Jennifer Aubrey
Ella Baff
Hugo Barreca
Lindsay Bartlett
Mark Bartlett
Cheryl and Max Batzer
Ilari Becherucci
Rachel Bellow
Leslie Belzberg
Edward Benson
Madeleine Berenji
Ted and Aysa Berger
Brenda Berkman
Brian Berkopec
Simone Betchen and Steven Marks
Diahann Billings-Buford
Catherine Bishop
Lewis Black
Susan Boardman
Anne Bogart and Rena Chelouche Fogel
David Bolotsky
Paul Borghard
Gabriel Boyer
Christopher Breslin
Elaine Brodsky
Karen Brooks Hopkins
Nathaniel Brooks
Cee Brown
Edna Brown
Pat Bryar
Christine Burns
Michelle Byrd
Deborah Campbell
Katherine Carol
Marcy Carsey
Majora Carter
Katrina Cary
Gabriel Catone
Andrew Chapin
Linda Chapman
JoAnne Chase
Carol Chen
Christine Chen and Adam Ingrassia
Kay and Leighton Chen
Susan Chin
Stacey Chizzik
Kerry Clayton and Paige Royer
Deborah Clifford
Andrew and Leslie Cockburn
Chloe Cockburn
Bruce Cohen
Carolyn Cohen and Alan Dershowitz
Cheryl Cohen Effron
Robert Cohen and Ralph Della Cava
Steven Cohen
Joel Conarroe
Kimberly Conner and Nicholas Groombridge
Antonia Contro
Blanche Cook
Penelope Cooper
Michael Cosaboom
Clare Coss
Hesu Coue-Wilson and Edward Wilson
Fuller and Connie Cowles
Pat Cruz
Brooks Cushman
Joanna DaSylva
Molly Davies and Polly Motley
Jacqueline Davis
Lydia Davis
Sheron Davis and Nat Lipstadt
Rachel DeGuzman
Sharon DeLano
Ralph Della Cava
Marion Dienstag
Elizabeth Diller and Ricardo Scofidio
Jennifer Donnalley
Laura Donnelley
Toni Dove
Anita Durst
Craig Dykers
Howard Edelstein
Sam Ellis
Eve Ensler
Richard Evans and Melissa Dibble
Robert and Iris Fanger
Steven Feldman
Bruce W. Ferguson
Ashley Firestone
Jennifer Fischer
Hamilton Fish
Alan H. and Judith R. Fishman
Robert Fitzpatrick
Laura Flanders
Stephanie Flanders
William Floyd
Ellen Foote
Quinn Ford
Andrea Franchini
Jonathan Galef
Danita Geltner and Thomas Gentile
Paula Gifford and Chris McKenzie
Gustavo Gimenez
Robert Gober and Donald Moffett
Marian Godfrey
David Gordon
Alessandra Gouldner
Louis Grachos
Sondra Graff
Mary Greer
Marjorie Gross
Nancy Grossman
Agnes Gund
Cat Gund
Kathy Halbreich
Joe Hall
Meg Harper and Joan Reutershan
Rebecca Hatcher
Barbara Hauptman
Philippa Hawker
Nona Hendryx
Edward Hernstadt
Karen Hershey
Sarah Higgins
Susan Hilferty
Linda Hirschson
Kimberly Holden
Frank Hope
Roni Horn
Gary Horowitz
Susan Houser
Michael Howell
Wendi Huestis and Evan Mahl
Barbara Hughes
Lauren Hutton
Claudia Jacobs
Shawn James
Karen Jenkins
Asa Johnson
Tom Kasulka
Allison Kavey
Michael Kaye
Colleen Keegan
Laurie Kerr
Judith Kessler
Billie Jean King and Ilana Kloss
Christopher Kitterman
Rob Krulak
Stacylee Kruuse
Eve Landau
Kim Landsman
Justin Lane
Ana Larrea
Dorothy Lawson
Jene LeBlanc
Julian Lethbridge
Joseph Lentol
Rachel Lerner Kohn
Daniel Levitas
Dorothy Lichtenstein
George Liss
Kimbrough Towles and George Loening
Robert Longo
Jim Lowe
John Lowell
George Mafredas
Evan Mahl
Brett Mangels
Elysa Marden
Helen Marden
Alex Margolies
Amy Margolis
Coss Marte
Deborah Marton
Scott Mattews
Asiri Mawalagedera
Cynthia Mayeda
Neil Mazzella
Rhythm McCarthy
Deborah McClellan
Drew McCoy
Colleen McDonough
James McGill
Friedrike Merck
Susan Meyers
John Micklethwait
Clara Miller and Chris Jenkins
Helen Miller
Stosh Mintek
Ann Mitchell
Harry Mizrahi
Tracey Moffatt
Bonnie Moskowitz
Michael Mullman
Jon Nakagawa and Richard Willard
Ulla Neuburger
Marcela Nascimento
Susannah Newman
Anh-Tuyet Nguyen and Robert Pollock
Susan Nimoy
Nelle Nugent
Meagan Nye
Nat Oppenheimer
Emily Olshansky
Carol Osterow
Daniel Parker
Mark Parsons
Elizabeth Pearce
Michele Pearson
Rosalind Petchesky
Ann Philbin and Cynthia Wornham
Peter Piegari
Christina Porter
Daniel Posener
Ellen Poss
Noni Pratt
Eric Price
Darwin Prioleau
Lindsey Quinn
Leo Quintero
William Reale
TJ Regno
Robert and Lucy Reitzfeld
Hillary Reyl
Chula Reynolds and Sophia Collier
Amy Richards and Peter Sloan
Jeffrey Richards
Jessica Rispoli
Louise Rogers
Donald J. Rose M.D. and Victoria L. Rose
Emily Russell
Helen Russell
Pablo Salame
Ellen Salpeter
Julie Scelfo
Peter Schepper
Michael Schiavo
Anne Schiffman
Edmondo Schwartz
Joyce Pomeroy Schwartz
Thomas Scumacher
Robert Seelig
Amy Segal
Tanya Selvaratnam
Suzanne Shaker and Pete Dandridge
Curtis Shepard
Mikki Shepard
Cindy Sherman
Ruth Shuman
Holly Sidford
Signature Bank
Hildy Simmons
William Siroty and William Stelling
David Sisco
Anna Deavere Smith
Andrew Smith
Nana Smith
Andrea Snyder
Gus Solomons, Jr.
Diana Son
Kristi Spessard
David Stark
Douglas Steiner
Jean Steiner
Pat Steir and Joost Elffers
Catharine Stimpson and Elizabeth Wood
William Straus
Elizabeth Streb
Kelly Sueda
Ken Tabachnick
Kim Tabet
Jane Tarlow
Patricia Tarr
Bridget Taylor
John Charles Thomas
Vincent E. Thomas
Annie and Robert Tirschwell
Pavel Tkaczuk
Roger Tobin
Craig Tooman and Jill Crawford
Beth Tractenberg
Steve Traxler
Pamela Trzop
Urvashi Vaid
Robert Varenik
Jed Walentas
Nancy Walker
Cynthia Wang
Gerry Wang
Melinda Wasserman
Martin Wechsler and David Fanger
Zachary Weiner
Suzanne Weil
Lorraine and Adam Weinberg
Leah and Michael Weisberg
Claire Weisz and Mark Yoes
Barry Williams
Edward Wilson
Robert Wilson
Elizabeth Witten
Paul Wolf
Sze-Won Wong
Andrea Woodner
Wendy Worth
Deborah Wythe
Philip Yenawine
Asaf Yogev
Ann Zirkle
Diana Zelvin
Heide and David Zufall
* Deceased
Matching Gifts:
Doris Duke Charitable Foundation
Moody's Foundation
Prudential Foundation